Big Willy Mac at Drake's Lexington
By Leela Foley
In Drake's Lexington
Oct 18th, 2016
0 Comments
979 Views
Y'all, we made a beer. We've been working with Rhinegeist Brewery and Maker's Mark for almost a year now to collaborate on a first-of-its-kind barrel-aged beer and we couldn't be more stoked to share it with you. So here's the deal: we went to Maker's Mark and selected a barrel of bourbon through the Maker's Mark Private Select Barrel program, which allows for over 1,000 different stave combinations for a unique aroma, taste, mouth feel and finish. Our team, along with Rhinegeist's Brewer and Barrel Master Luke Cole, spent an entire day at the distillery curating a unique expression of Maker's Mark while considering how the bourbon would compliment the flavors of a beer.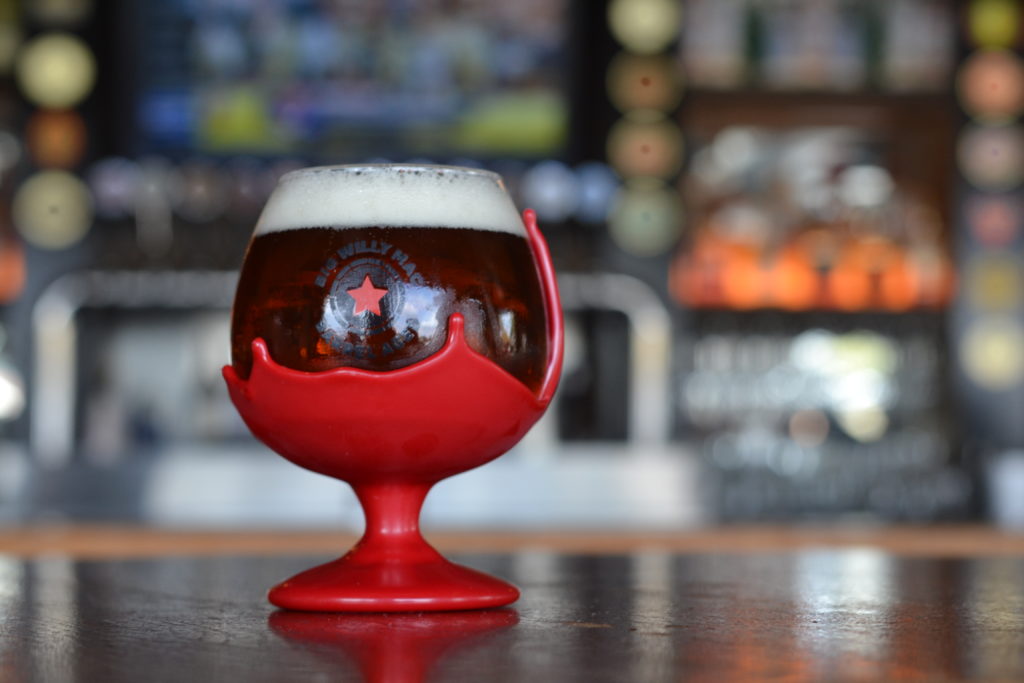 After our bourbon – which is exclusively available at all of our bars in Kentucky – was bottled, its barrel was sent to Rhinegeist who filled it with Wee Willy, a Wee Heavy Ale brewed with Honey Wheat and Chocolate Malt to impart a slightly sweet, complex, and mild toasty flavor. Rhinegeist aged the beer for seven months in our barrel. The resulting brew has noticeable vanilla and caramel notes, as well as a faint alcohol note, all from the barrel-aging. This is the first time a bourbon was designed specifically with a barrel-aged beer in mind.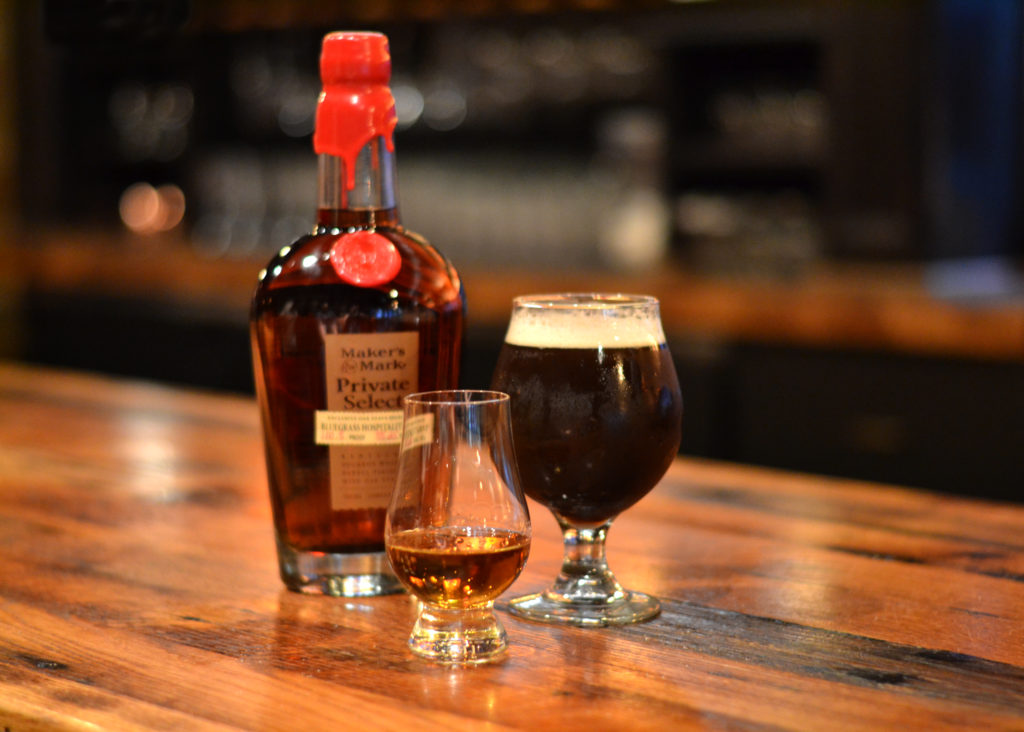 We'll be releasing the brew at a special edition of Takeaway Tuesday on November 1 at 6pm at Drake's Lexington, St. Matthews, Paddock Shops and Florence. You will be able to taste our Maker's Mark Private Select and Big Willy Mac side by side, as well as learn about the partnership from representatives of Rhinegeist and/or Maker's Mark. We'll have specialty glassware, but only for the first 20 people, so make sure you get here right at 6pm to try this awesome brew!
Related Posts By Category