Burger of The Month
By byrond
In Drakes Pages
May 1st, 2015
0 Comments
23883 Views
April Beer, Burger and Sushi of the Month
You would be an April fool to not love this month's selection of beer, burger and sushi! Chef Alan has a little trick up his sleeve with a blackened turkey burger stacked with Havarti cheese, bacon and Drake's special sauce. As the old saying goes, April showers bring May flowers… and Sushi Chef Keith brings us a fresh spring roll with crab, shrimp, vegetables and 'raindrops' of Aqua sauce. Finally, Beverage Manager Michael serves up a little sunshine in a pint with a fresh and fruity Rebel Juiced IPA brewed with mango juice. Put a little spring in your step this month at Drake's!
BURGER OF THE MONTH
A blackened, seared turkey burger on a butter toasted bun with Havarti cheese, smoky bacon, crispy onion straws, special sauce and fresh cut toppings; served with your choice of side.
BEER OF THE MONTH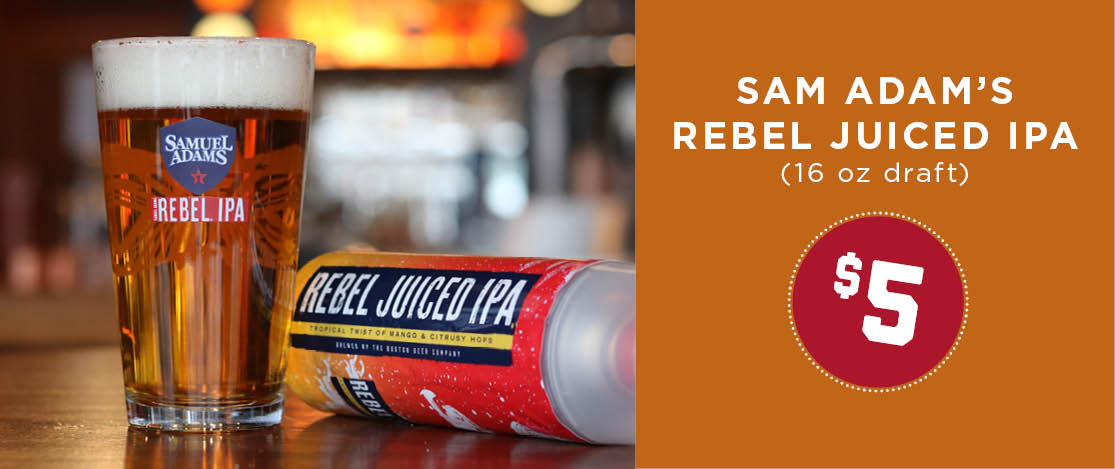 Swirling with ripe aromas of mango and tropical fruits, this IPA is jam-packed with juicy, citrusy Zeus, Mosaic, and Mandarina hops and mango juice.
SUSHI OF THE MONTH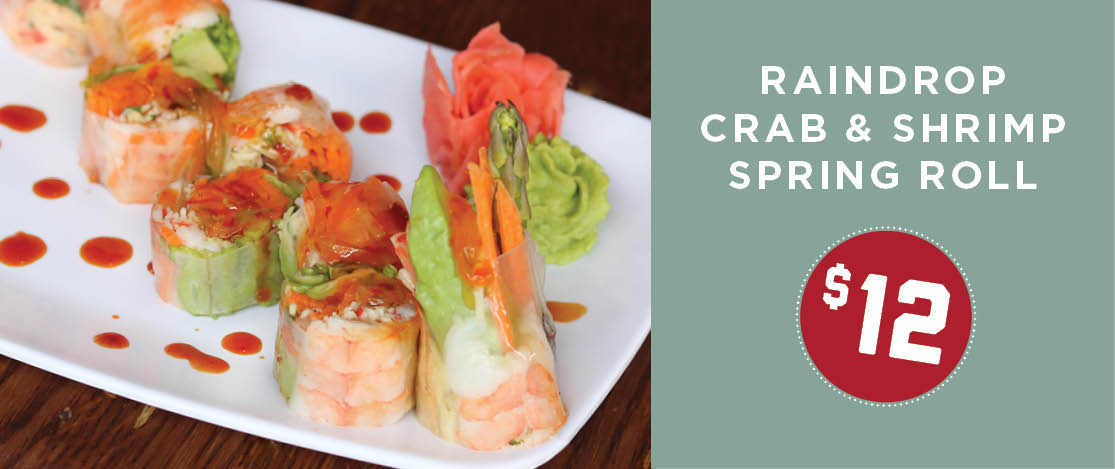 Crab salad and grilled shrimp in rice paper with leaf lettuce, asparagus, carrot, avocado and a hint of spicy mayo, drizzled with "raindrops" of Aqua sauce and sweet Thai chili sauce.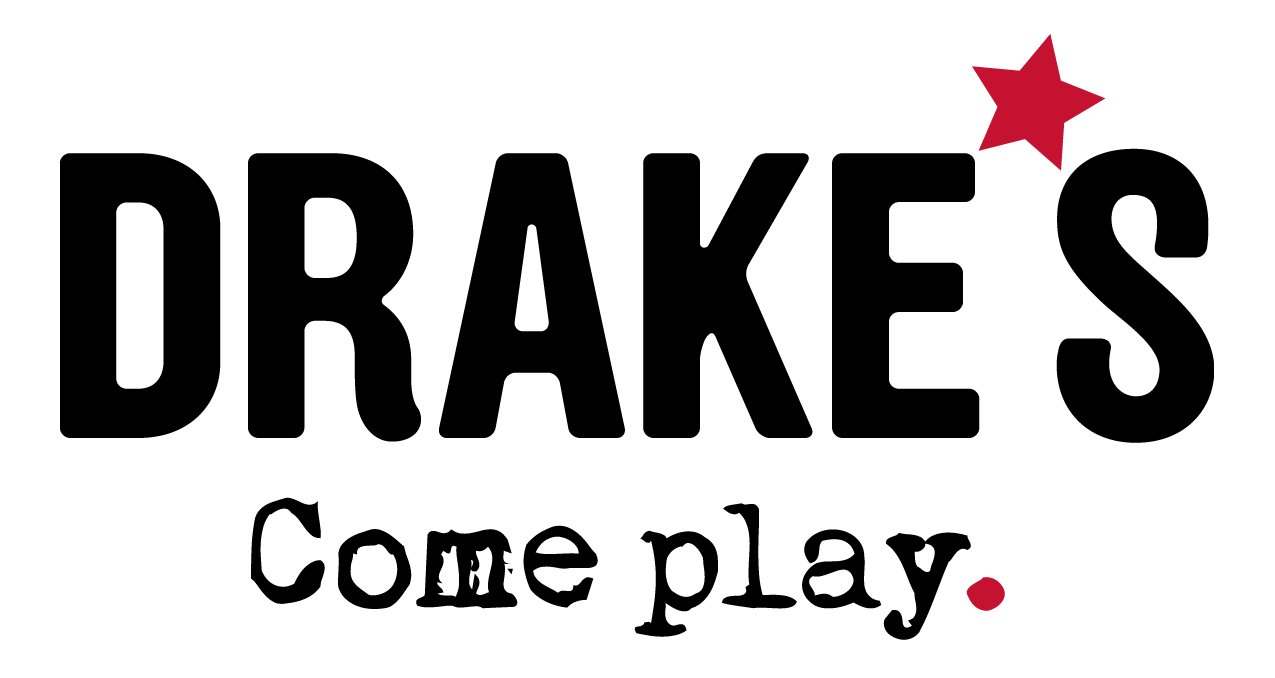 Related Posts By Category