Burger of The Month
By byrond
In Drakes Pages
May 1st, 2015
0 Comments
25297 Views
June Beer, Burger and Sushi of the Month
Drake's is kicking off summer with a sweet and savory beer, burger, and sushi of the month for June! Cannonball into a pool full of flavor with our Berries & Brie Mini Burgers featuring creamy brie cheese and blueberry compote. Jump off the high dive into the mouth-watering Very Berry Roll with fried avocado, fresh strawberry, red peppers and raspberry sauce. Then take a lounge pool-side with a pint of Kentucky Vanilla Barrel Cream Ale with hints of bourbon vanilla beans and a refreshing finish. The beginning of summer should start with a splash, so jump in with us at Drake's!
BURGER OF THE MONTH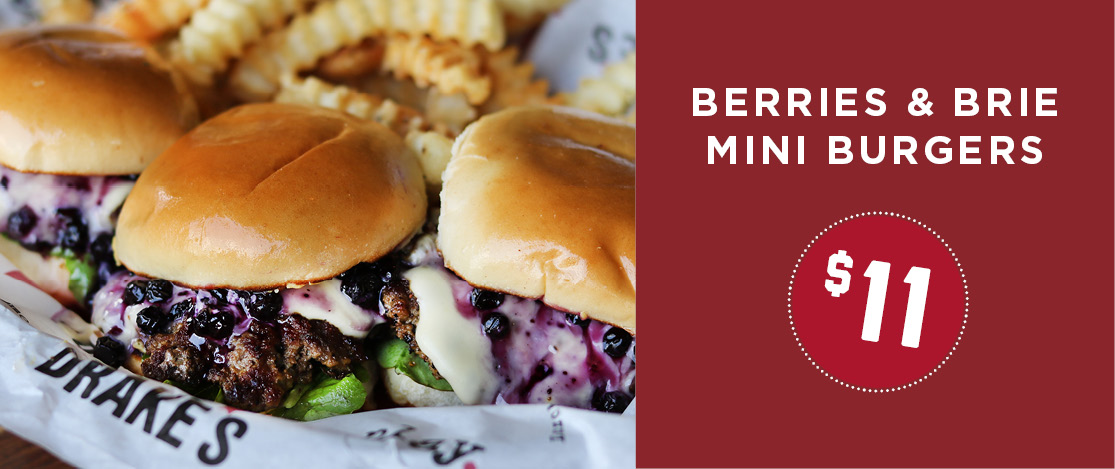 Three fresh, never frozen patties on warm butter-toasted buns with creamy brie, blueberry compote, balsamic reduction, house mustard and spring mix lettuce with your choice of side.
BEER OF THE MONTH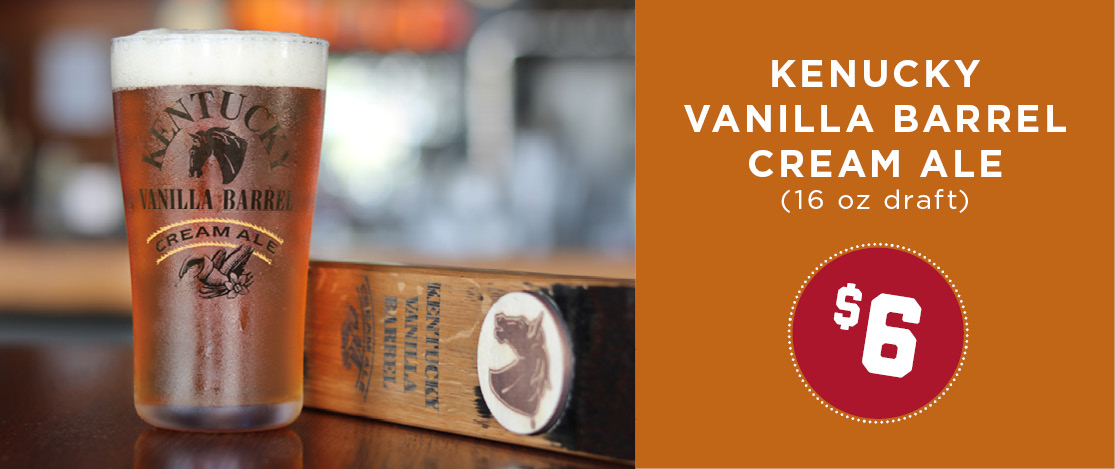 A cold-conditioned cream ale, brewed with a hint of flaked corn and bourbon vanilla beans, and aged in freshly decanted bourbon barrels for a minimum of two months.
SUSHI OF THE MONTH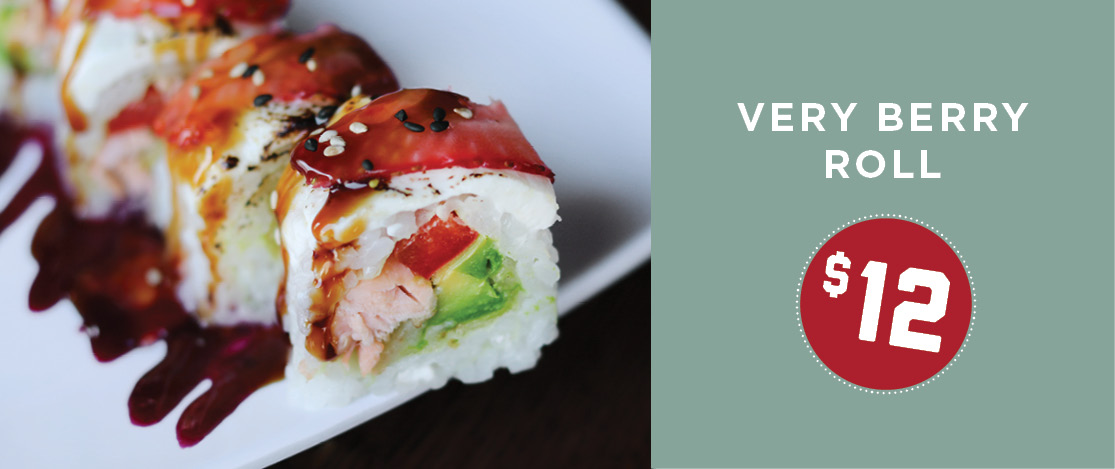 Cooked salmon, fried avocado and red bell pepper rolled in sushi rice and soy paper topped with torched cream cheese, strawberries, eel sauce, sweet chili sauce and sesame seeds served over raspberry sauce.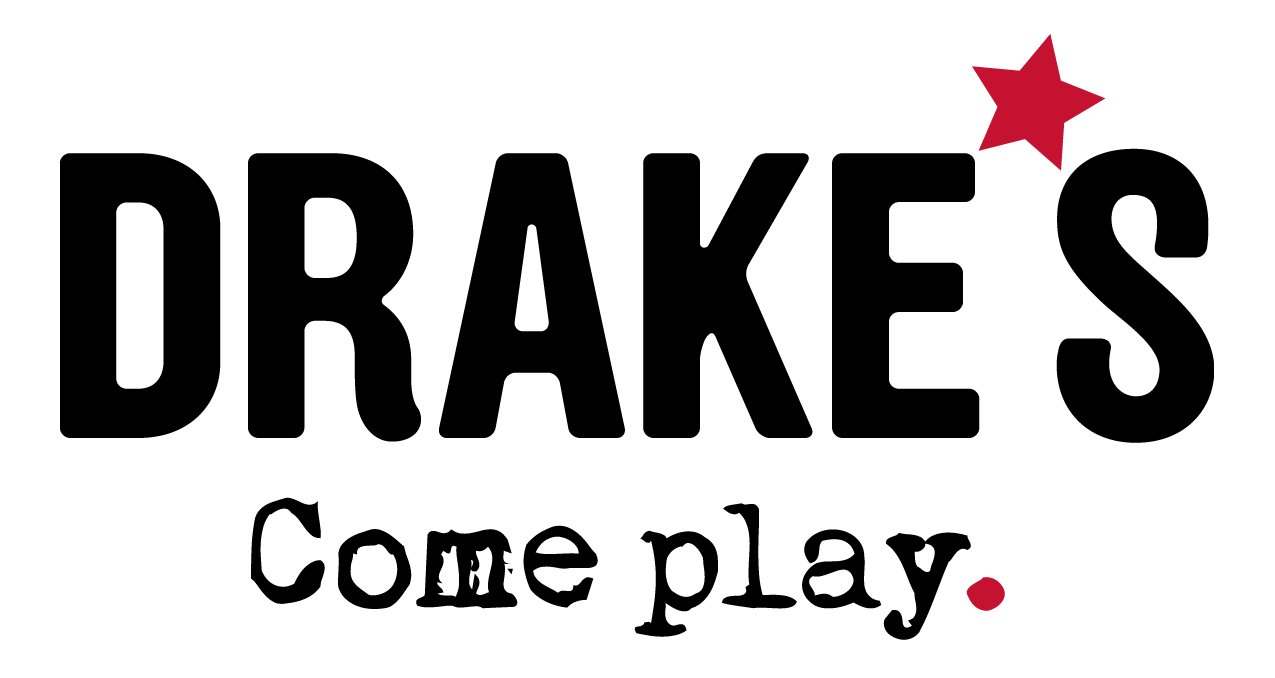 Related Posts By Category