Burger of The Month
By byrond
In Drakes Pages
May 1st, 2015
0 Comments
26081 Views
July Beer, Burger and Sushi of the Month
Summer is in full swing here at Drake's and with that comes the summer heat! This month Chef Alan, Sushi Chef Keith, and Beverage Manager Michael have come up with a fresh lineup of beer, burger and sushi to cool things off. First is our Caprese Burger featuring pesto mayo and aged balsamic glaze. Back by popular demand is the refreshing Tuna, Mango & Avocado Stack with a bright citrus Ponzu sauce. Beat the heat with a cold pint of Goose Island IPA. When the heat starts to get to you, think of this lineup as air conditioning for your taste buds. Stay cool this July at Drake's!
BURGER OF THE MONTH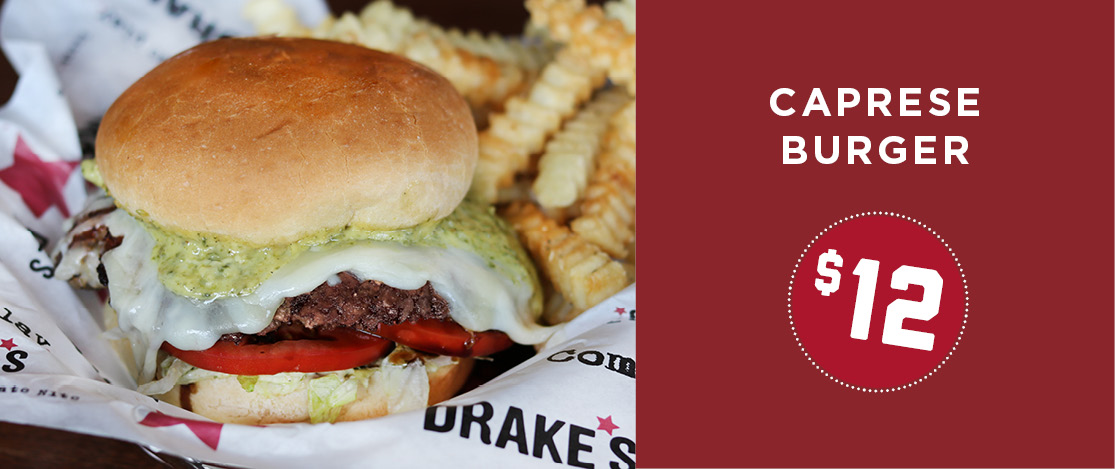 A fresh, never frozen burger on a warm butter-toasted bun with pesto mayonnaise, melted deluxe five-cheese blend, tomato, aged balsamic glaze, red onion and shredded iceberg with your choice of side.
BEER OF THE MONTH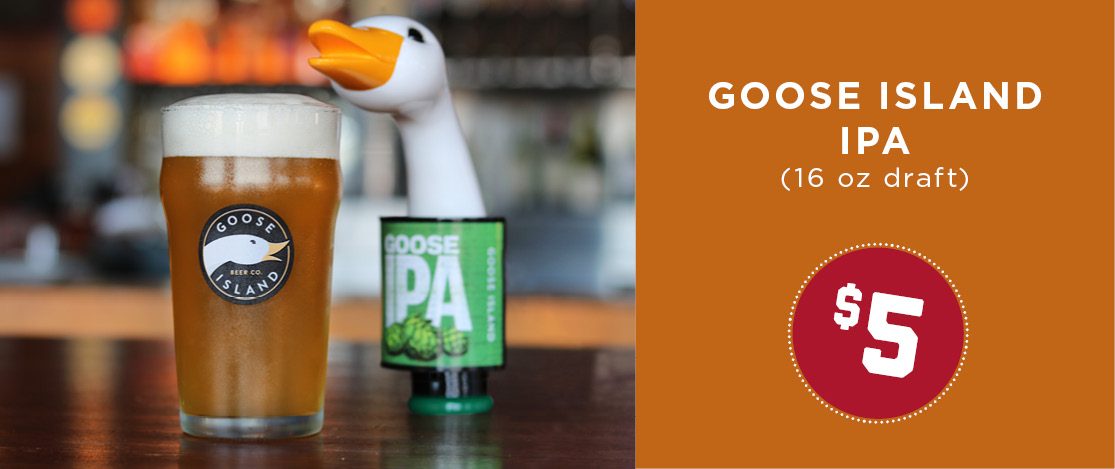 This English style IPA recalls a time when ales shipped from England to India were highly hopped to preserve their distinct taste. The result is a hop lover's dream with a fruity aroma, dry malt middle and long hop finish.
SUSHI OF THE MONTH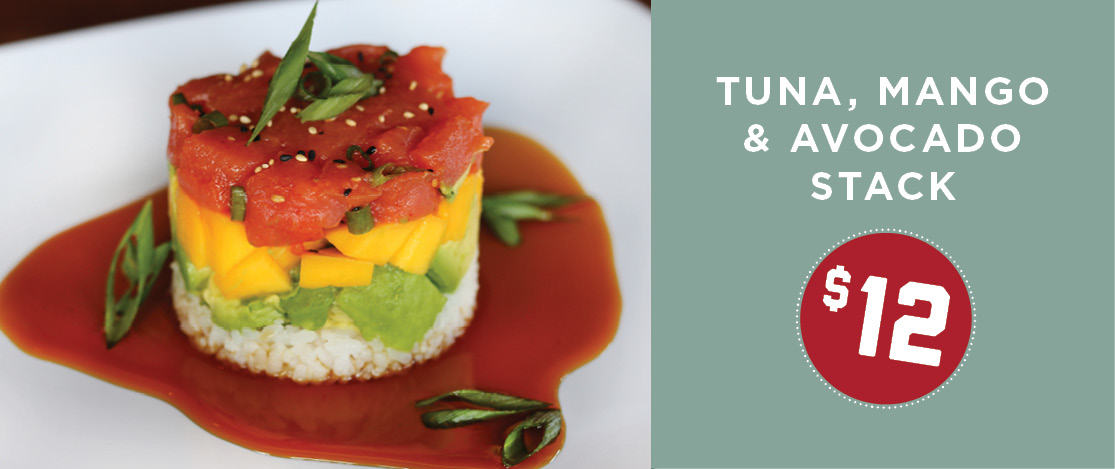 Spicy yellowfin tuna, sweet fresh mango and creamy fresh avocado layered on sushi rice with citrus Ponzu sauce and scallions.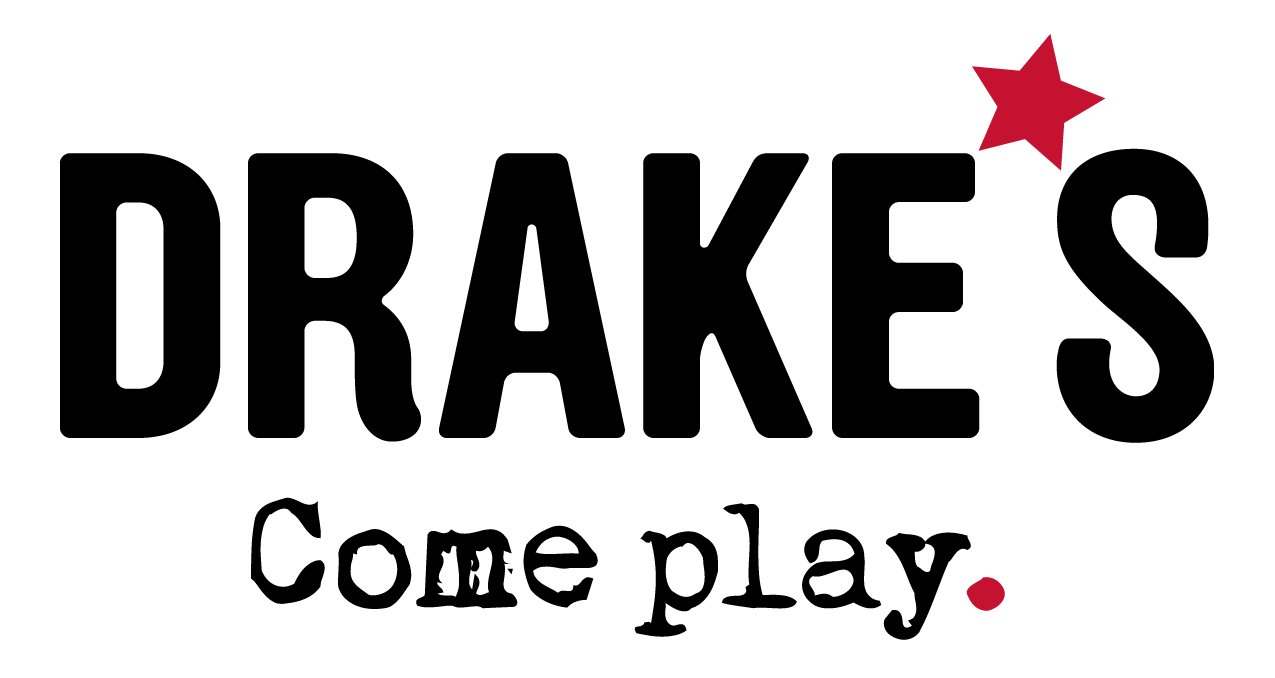 Related Posts By Category