Burger of The Month
By byrond
In Drakes Pages
May 1st, 2015
0 Comments
23231 Views
March Beer, Burger and Sushi of the Month
It's basketball season folks, and with that comes a slam dunk trio of Beer, Burger and Sushi of the Month! Tip off with our Smoky Veggie Burger featuring a black bean burger and smoked gouda. Go for a '3' with the March Madness Roll made with tempura shrimp, spicy crab and jalapeno! Then, when the score is tied up at the buzzer, start overtime with a pint of Founders All Day IPA. Score BIG this March at Drake's!
BURGER OF THE MONTH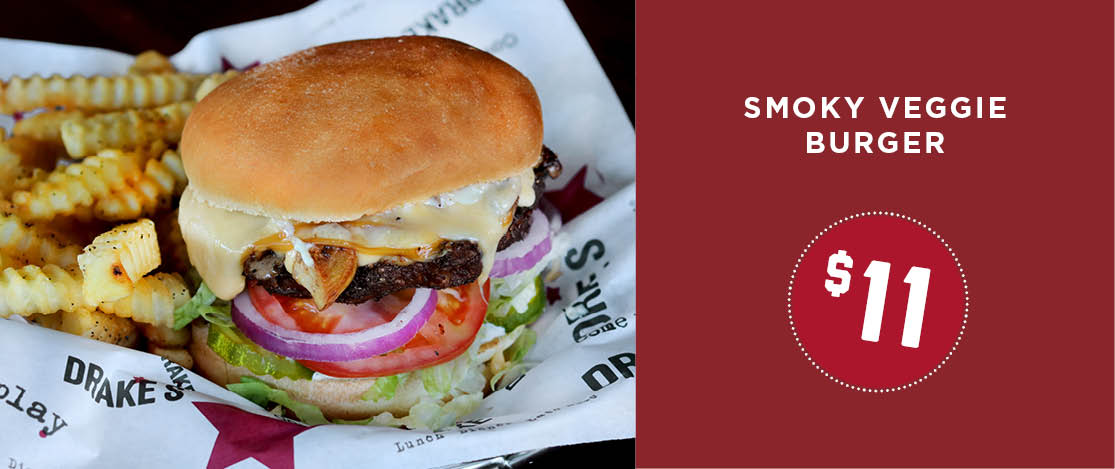 Veggie burger made with black beans, corn, tomatoes and mild green chilies topped with sautéed mushrooms and melted smoked gouda on a butter-toasted bun with parmesan-garlic mayo and fresh cut toppings.
BEER OF THE MONTH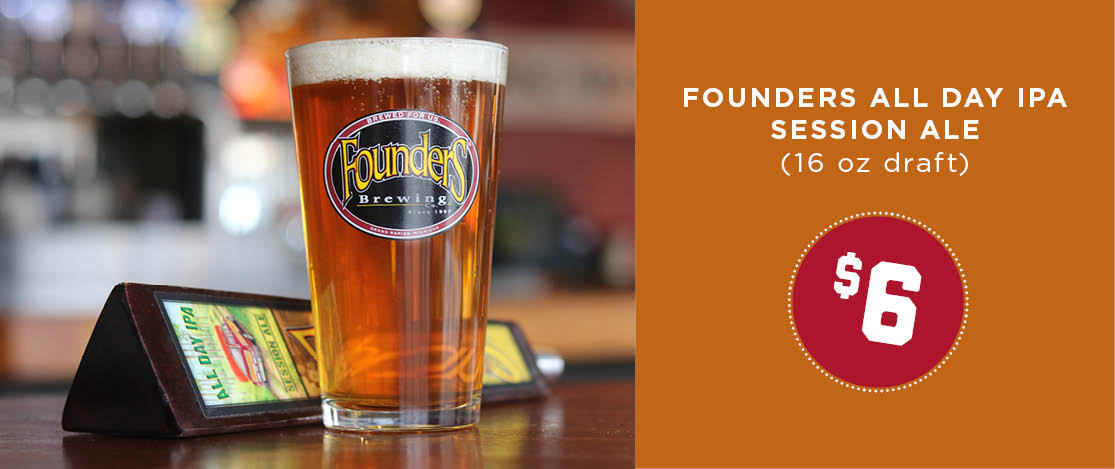 Naturally brewed with a complex array of malts, grains and hops. Balanced for optimal aromatics and a clean finish. The perfect reward for an honest day's work.
SUSHI OF THE MONTH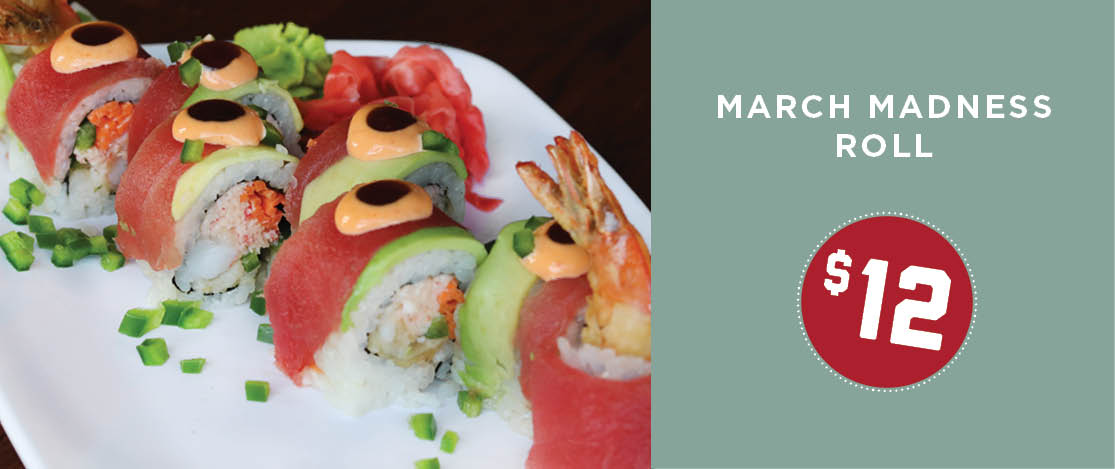 Tempura shrimp, spicy crab, jalapeño and carrot wrapped in sushi rice and seaweed, topped with yellowfin tuna, avocado, spicy mayo and eel sauce.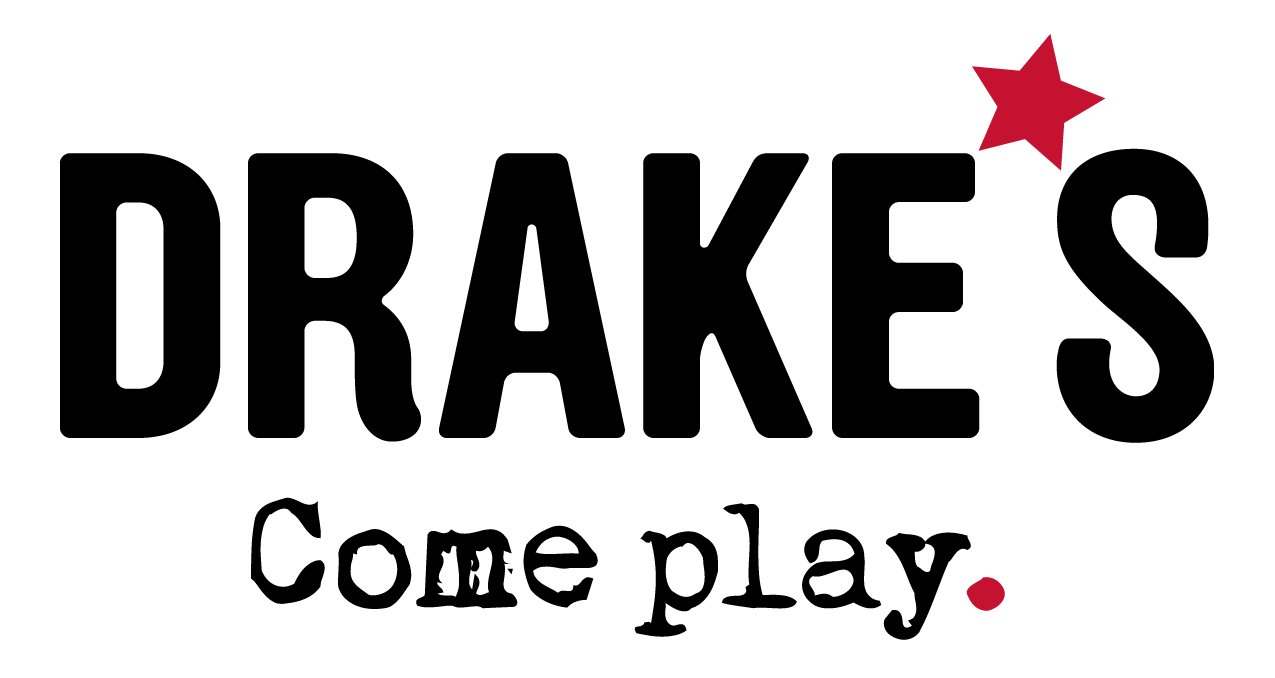 Related Posts By Category