Bourbon Night at Drake's Paddock Shops
By Leela Foley
In Drake's Summit
Mar 29th, 2016
0 Comments
2473 Views
It's time for another Bourbon Night and we're featuring Old Forester. We decided to keep it super local for our Bourbon Heritage Month edition of Bourbon Night! We're pouring Old Forester Statesman, 1870 and 1920.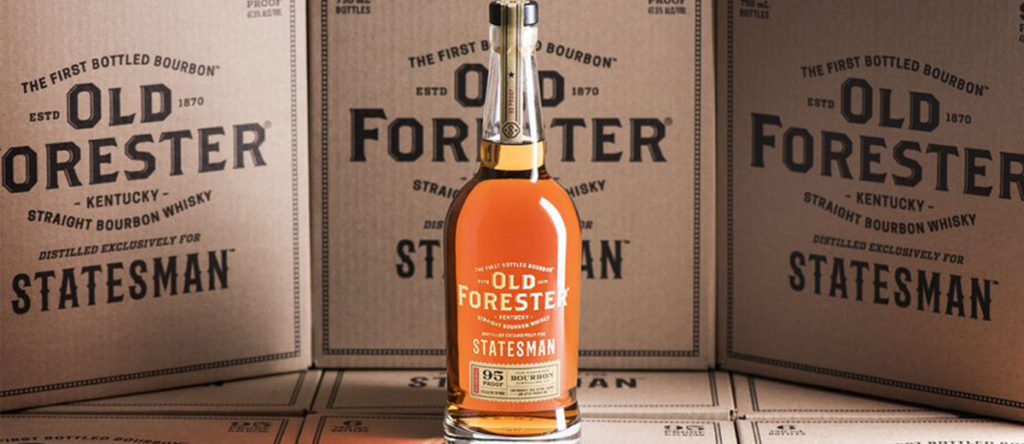 Inspired by the dynamic characters in the upcoming film,"Kingsman: The Golden Circle," Old Forester Statesman offers bold flavor blended to a smooth 95 proof from hand-selected casks of Old Forester Kentucky Straight Bourbon Whisky from the warmest places in the warehouse. Because true character is only revealed after a little heat, the Statesman product offers an exceptional balance of heat and spice.

Aroma
Devil's food, clove and oak spice with an undercurrent of raw vanilla
Taste
Buttery leather is quickly dominated by a bold flash of pepper, cinnamon bark and sharp citrus
Finish
Intense spice and eucalyptus which fade into orange cream and caramel


In 1870 George Garvin Brown created Old Forester on Louisville, KY's famous whiskey row. In honor of that milestone year in bourbon history, Old Forester crafted a tribute – Old Forester 1870 Original Batch – the first craft expression in the Old Forester Whiskey Row Series. This bourbon echoes George Garvin Brown's original 1870 batching process. Back then, Brown batched barrels obtained from three distilleries to create a consistent flavor profile. To emulate that process today, the distillery also select barrels from three warehouses, each barrel originating from a different day of production, with a different entry proof and a different age profile.
Nose
Clove notes spice up a medley of citrus fruits (orange, grapefruit, blood orange), all softened with a delicate, sweet, floral honeysuckle character.
Taste
Baking spices (clove, cinnamon, nutmeg) flow into a citrus-fruit mix and shortbread sweetness.
Finish
Soft, with lingering fruit and spice character.

1920 Prohibition Style is a toast to the innovative and enduring spirit of Old Forester. This 115 proof expression is the third release in Old Forester's Whiskey Row series and celebrates the brand's continued distillation during Prohibition. For 13 years, the production, transport and sale of alcohol was strictly prohibited. However, Old Forester was granted a permit to continue distilling on Louisville's Whiskey Row. The 115 proof expression represents a barrel sample that company president Owsley Brown would have batched at the beginning of Prohibition.
Nose
An intense medley of cherry preserves, drippy caramel, dark chocolate, thickened maple syrup and seasoned oak spiciness.
Taste
Dark caramel coats layers of malt nuttiness and sweet graham cracker all warmed by green peppercorn and coriander spice brightened with a hint of cedar.
Finish
Tart apple crispness gives way to a long smoky finish full of toasted marshmallow, chocolate and graham cracker sweetness.
Try for yourself at Bourbon Night on Thursday, September 7, at 5pm! We're featuring all three in a $14 flight. We'll have t-shirt and glassware giveaways for ya, plus you could win tickets to see Kingsman, the movie that inspired Old Forester Statesman!

Come play at Bourbon Night at Drake's Paddock Shops!
Related Posts By Category