Bourbon Night at Drake's Paddock Shops – Whiskey Row & Jefferson's Manhattan
By Leela Foley
In Drake's Summit
Feb 24th, 2016
0 Comments
1868 Views
We're bringing you two unique bourbons for this month's Bourbon Night at Drake's Paddock Shops on Thursday, March 3, at 5pm. The first is Jefferson's Manhattan, a barrel-aged cocktail made as a collaboration with Jefferson's Trey Zoeller and the Editor-in-Chief of Esquire Magazine. Made with six year old Jefferson's bourbon, both sweet and dry vermouth, and barrel-aged, spiced cherry bitters; it's great on the rocks or stirred and strained over ice.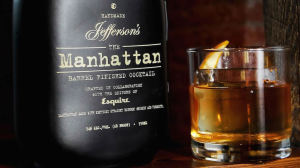 The second is Whiskey Row, named for the stretch of Renaissance Revival buildings located on Main Street in Louisville known as Whiskey Row.  From 1850 through Prohibition, Whiskey Row became the trading center for all spirits distilled in Pennsylvania, Virginia, Kentucky and West Virginia. Whiskey from upriver was warehoused and blended with Kentucky whiskey on its way downriver to New Orleans and overland to the West. Whiskey Row Bourbon is a blend of small batch barrels that mirrors many of those early recipes so that you may enjoy the same flavors that our ancestors enjoyed during the foundation and westward expansion of our nation.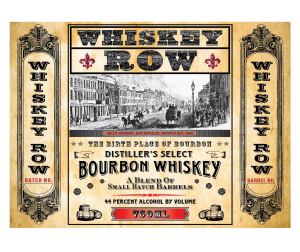 Come see us on Thursday to try these great bourbons! We'll have t-shirts and bourbon snifters until supplies run out.
Related Posts By Category