Lexington Burger Week at Drake's!
By Leela Foley
In Drake's Lexington
Jul 6th, 2016
0 Comments
1064 Views
At Drake's, we're known for our beer, BURGERS and sushi, so when we heard there was a whole week dedicated to burgers, we had to join in on the fun! Come play at Drake's for Lexington Burger Week July 11-17. We're featuring The Brewmaster Burger for just $5! A seared 8 oz. burger topped with cheddar cheese, caramelized Guinness-braised onions, horseradish-Parmesan aioli and fresh cut garden toppings on a toasted bun. Try for yourself at Drake's! Get there early; limited quantity available!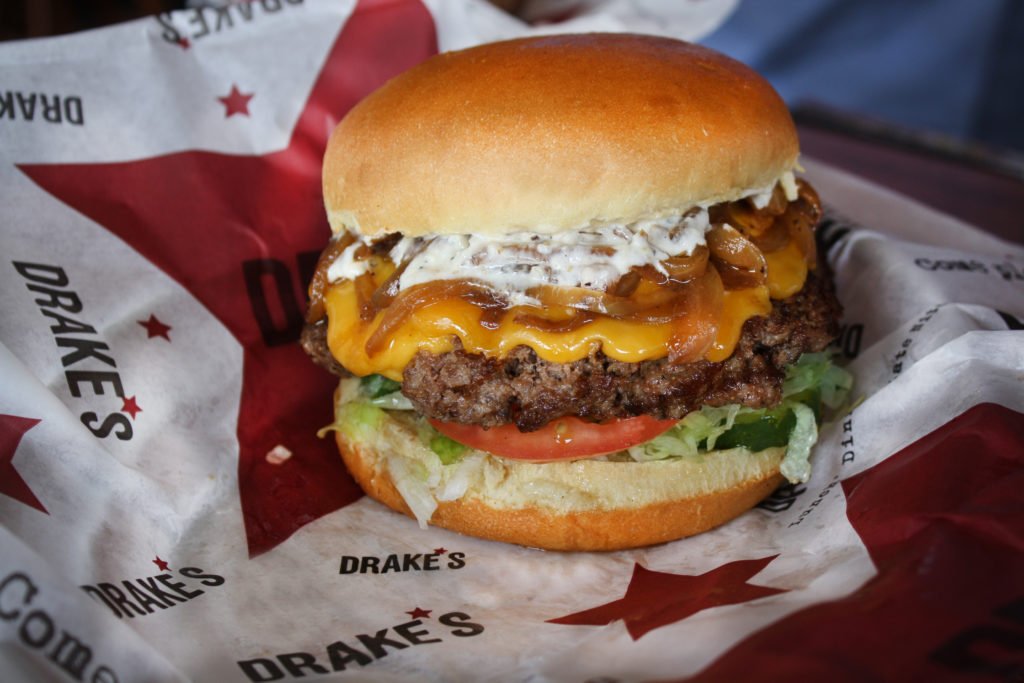 Related Posts By Category