St. Matthews, Louisville Kentucky
A restaurant that loves beer and a bar that loves food. Over 20 craft beers on tap, big burgers and the freshest sushi in town. Your go-to for lunch, dinner and late-night, Drake's is a free-wheeling, fun-loving kind of joint. A place to hang out and let your hair down. A place to let yourself go a little. Come play!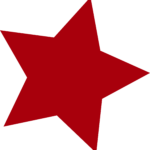 Dash into Drake's on Black Friday! For every $25 spent on food, you'll receive a $25 promotional gift card for use at a later date. Valid Friday, November 24, from 11am-4pm.