St. Patrick's Day 2018
O'Drake's is back! Eat like the Irish all week with our specialty St. Patrick's Day menu available March 12 through 18.  We're also serving $5 Lucky Drinks all week long. Check out the menu!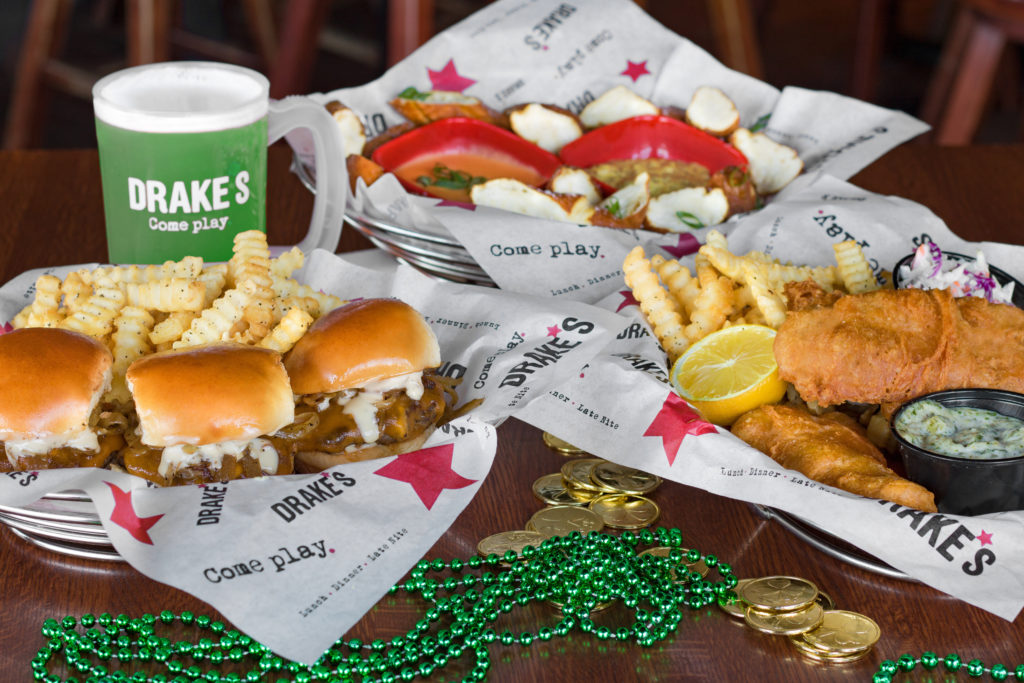 "Big Arse" Reuben Sandwich
Piled-high corned beef with sauerkraut, Swiss and 1000 Island on rye; choice of side 13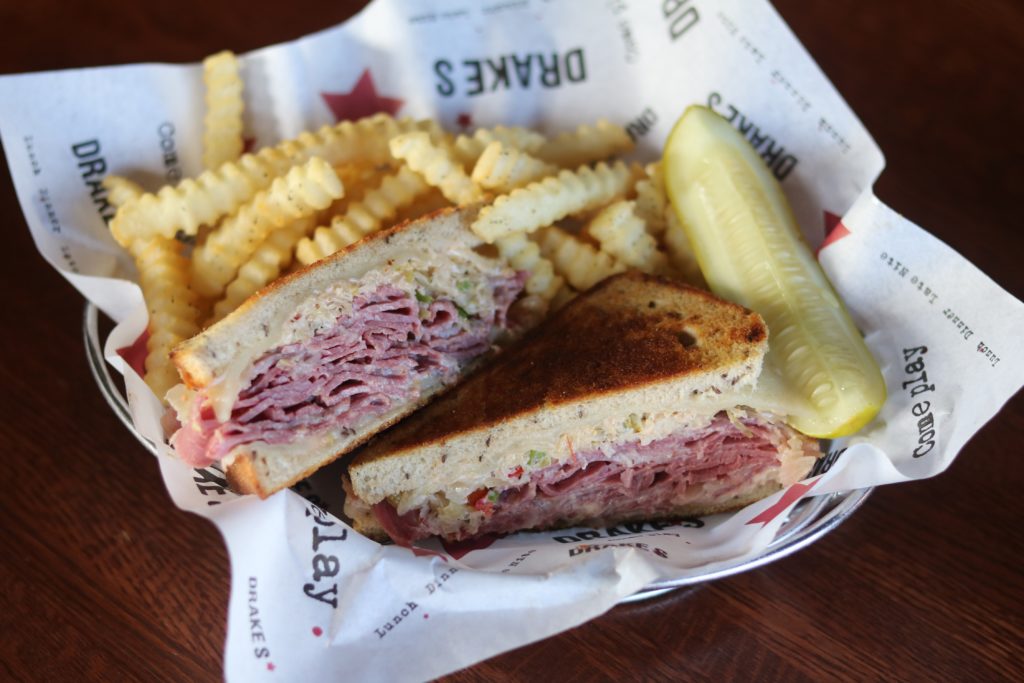 Irish Fish and Chips
Guinness-battered fried white fish, crispy crinkle-cut fries, coleslaw, shamrock tartar and lemon 13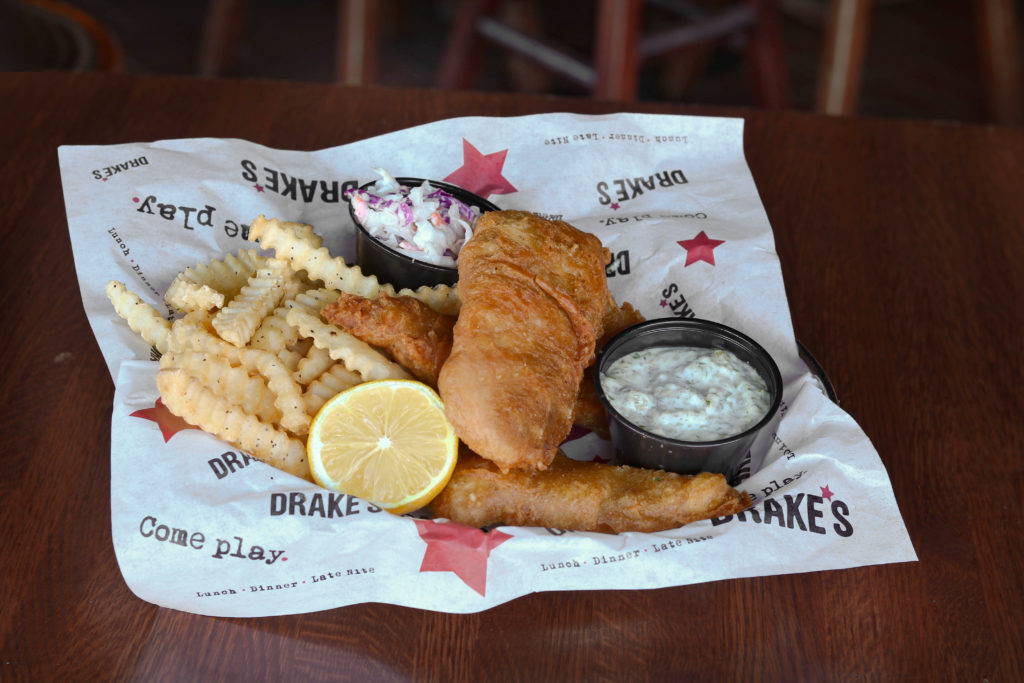 O'Drake's Leprechaun Burgers
Three fresh, never frozen patties smothered with Jameson-caramelized onions, horseradish cheddar and stout beer mayo on warm butter-toasted buns; choice of side 12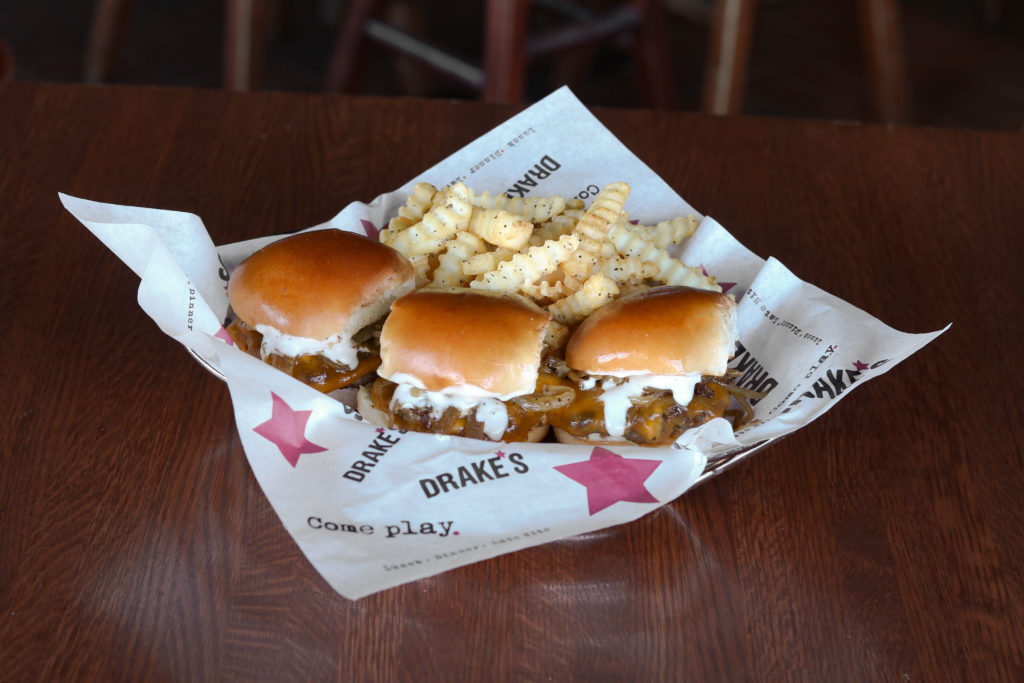 "Small Arse" Rachel Sandwich
Smoked turkey with creamy coleslaw, Swiss and 1000 Island on rye; choice of side 12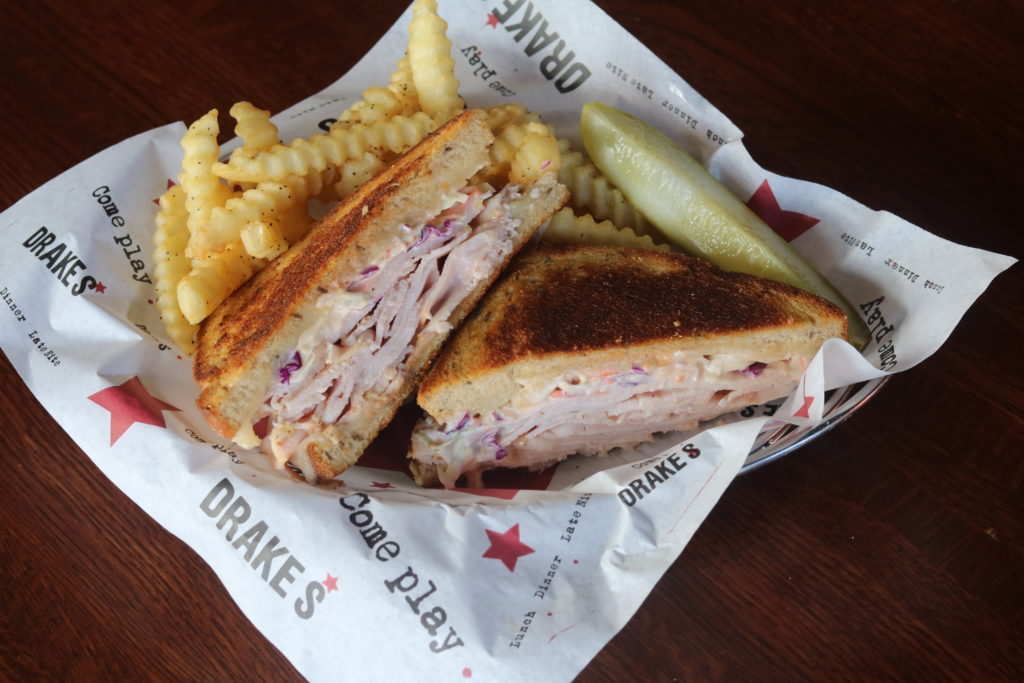 Warm Pretzels & Beer Cheese
Soft, warm pretzel bites with house mustard and beer cheese dip made from sharp cheddar cheese, spices and American amber ale 10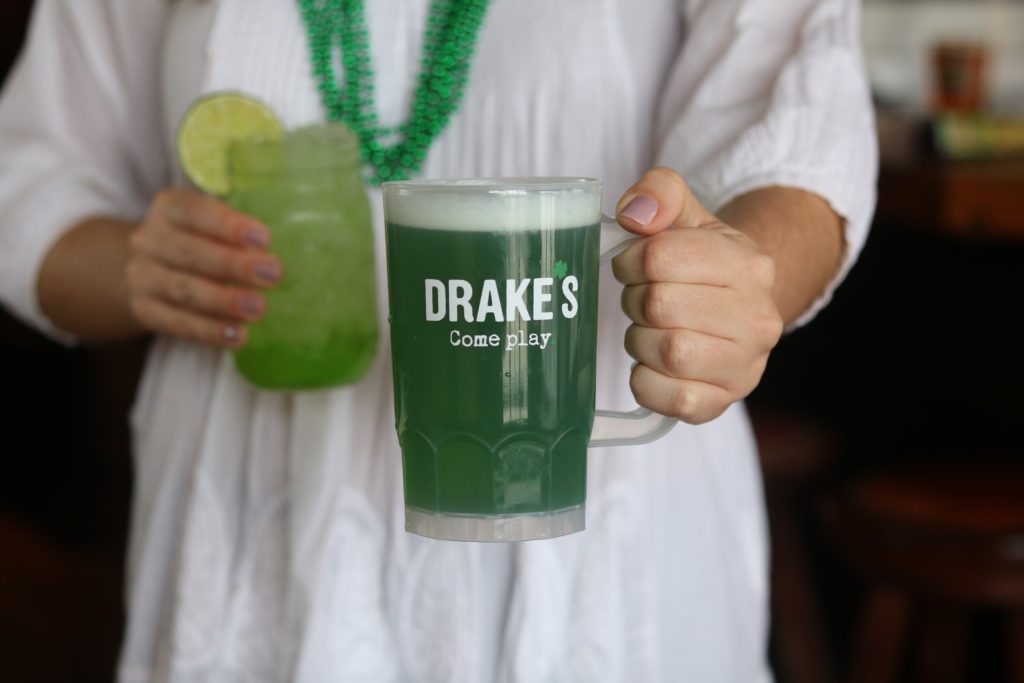 Get the Paddy started on Saturday with $3 Goodwood Green Beer, $4 Jameson Shots and $5 Lucky Drinks. We're serving the Green Beer in souvenir steins and you can keep the glass while supplies last. Come play!