Cincinnati Burger Week at Drake's Florence!
By Leela Foley
In Drake's Florence
Jul 7th, 2016
0 Comments
1607 Views
At Drake's, we're known for our beer, BURGERS and sushi, so when we heard there was a whole week dedicated to burgers, we had to join in on the fun! Come play at Drake's for Cincinnati Burger Week July 18 through 24. We're featuring The Brewmaster Burger for just $5! Our Culinary Director Chef Alan Lamoureux combined two of our favorite things, beer and burgers, and came up with a delicious combination for you. A seared 8 oz. burger topped with cheddar cheese, caramelized Guinness-braised onions, horseradish-Parmesan aioli and fresh cut garden toppings on a toasted bun. Yum. Try for yourself at Drake's Florence at 6805 Houston Road.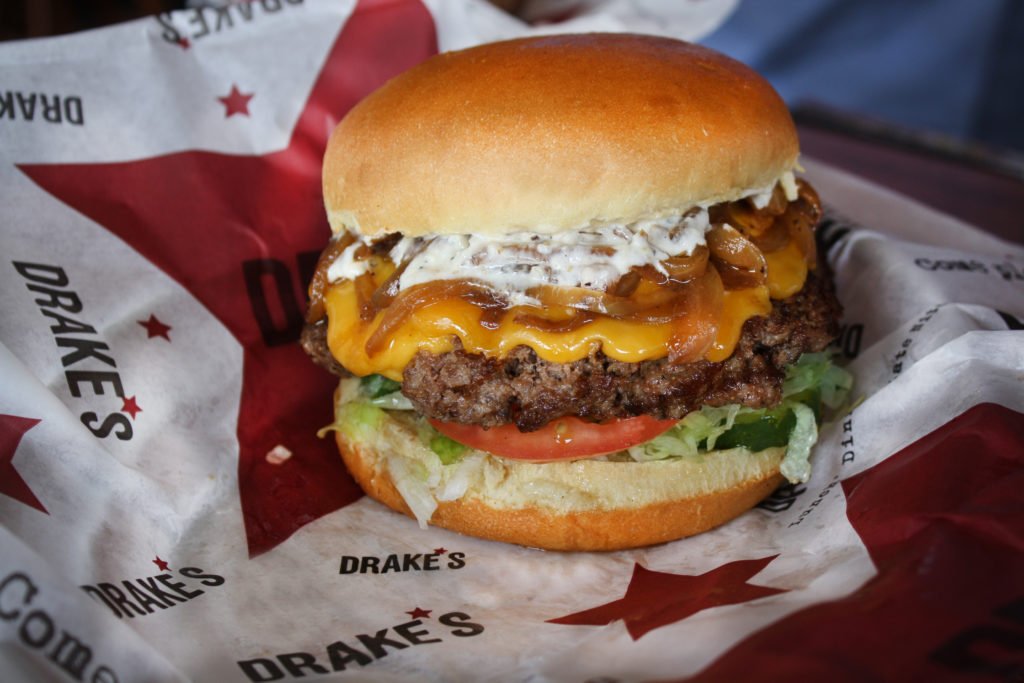 Come play for Cincinnati Burger Week!
Related Posts By Category