FRANCHISE INQUIRY



As with any franchise system, we receive many inquiries regarding opening a Drake's franchise. To measure a potential Franchisee's qualifications, we currently require the following: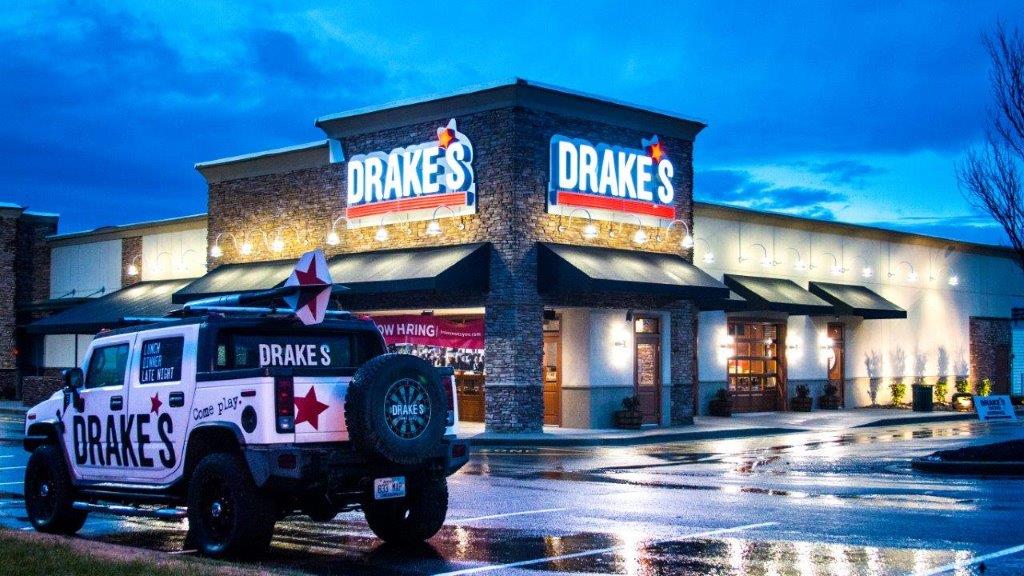 Financial
Required liquid assets: Minimum of US $1 million per restaurant.

Required net worth per restaurant of US $1 million.

No more than 80% of the start-up costs can be debt-financed; 20% of any single store's start-up costs must be in liquid assets.
Development Location
Freestanding pad-site locations, or hard corner at 4700 to 6000 sq. ft.

Dedicated seats >180 + outdoor seating.

Dedicated Parking >125 + shared parking.

Excellent signage and visibility, highly prominent and immediately visible upon entering trade area.

Excellent site ingress and egress with traffic signal and proximity to parking.

Seven-day-per-week liquor, malt beverage, and wine sales.
Trade Area
Access to 100,000+ population within 10 minute drives, focused on A/B demographic with reach to C+, singles 18-40 years old and families with young children.

Destination Trade Area with heavy traffic and consumer activity.

Strong weekend and evening relevance.

Significant daytime draw, proximity to central business districts.

More casual dining restaurants, less quick service restaurants.
Traffic Generators
Lifestyle leisure, retail, and entertainment presence.

International and strong regional brands.

Malls at top 10% visitor count for target demographic.
Traffic
High pedestrian traffic or professional corridors.

Minimum daily traffic count of 30,000 cars with direct access to restaurant.

Going-home traffic on far corner of traffic light.
Operations
Each franchise group must have an operator with restaurant operations management experience which includes experience with alcohol sales and regulations. If you do not personally have this background and experience, you will be required to have a Market Partner who does. Your Market Partner will be responsible for operations of your franchised restaurant network. It is your responsibility to secure a Market Partner if you do not already have this experience and will not be actively working in operations on a daily basis.

Each franchise restaurant location must at all times have a full-time, qualified, experienced Managing Partner (MP). The MP must have direct experience in unit-level management in the casual dining environment that included alcohol.
*We do not guarantee leases for franchisees, nor do we negotiate your lease.